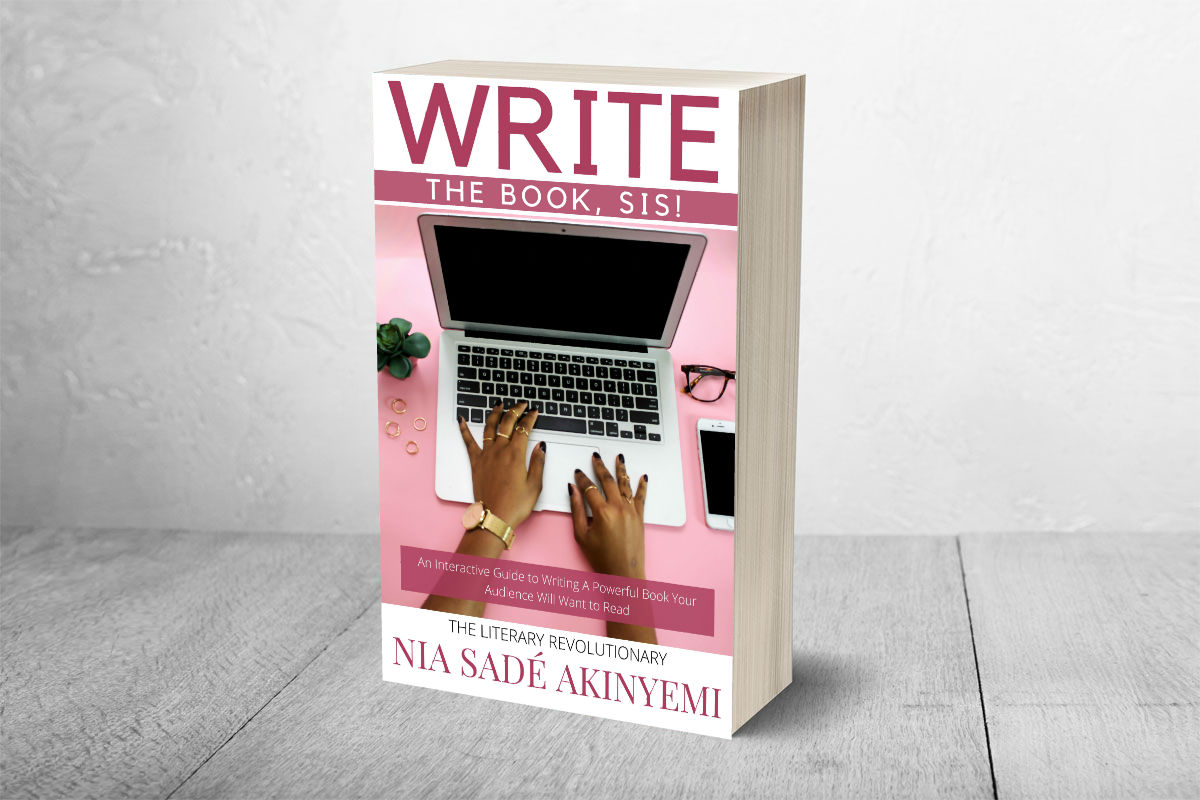 Write the Book, Sis!
Sis, have you been thinking about writing a book?
Think about it. Maybe you have a story to tell, a skill to share, advice to give, or even expertise to offer an audience that would truly appreciate your words. Why not put it in a book?
Write the Book, Sis! is the inaugural text from Author Nia Sadé Akinyemi, best known as, "The Literary Revolutionary". In this interactive book, you will be guided toward the answers to many of your questions that relate to writing, publishing, and marketing a powerful book with ease and confidence. Whether you are in the beginning, middle, or last stages of your book project, this book will guide you along the journey with the strategies, solutions, and experiences of women authors who have decided to just WRITE the book.